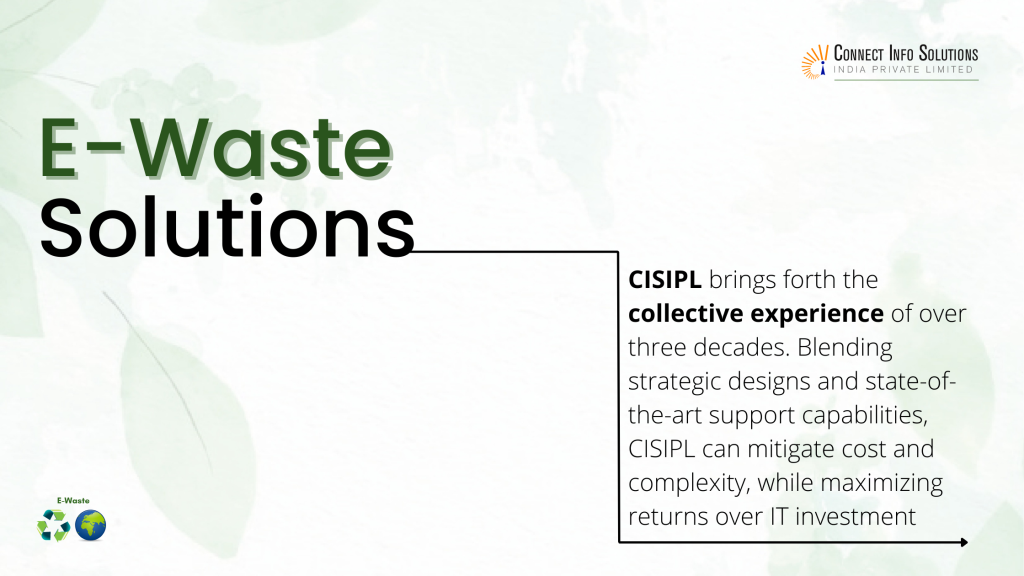 Very little has changed over the past few years in Seelampur, New Delhi, and the largest un-organized e-waste recycling hub of India. The biggest worry escalates as India's e-waste generation rose to nearly 43% from FY18 to FY21.
Not to mention, the pandemic further escalated the use of electronic devices, accumulating the problems of the near future. Based on the study done by KPMG and ASSOCHAM, computer equipment account for 70% of the e-waste, followed by 12% for phones, 8% for electronic items, and 7% for medical equipment.
E-waste in itself comprises hazardous substances that are extremely dangerous for both human health and the environment. Without following the ideal disposal safety conditions, it can have serious health consequences. In Delhi alone, around 25,000 workers including women and children are assigned to crude e-waste dismantling units. Not to mention, that too with bare hands, without any proper protective equipment.
Exposure to such toxins often results in thyroid dysfunction, spontaneous abortions, poor neonatal outcomes, and more. In fact, evidence suggests significant DNA damage as well. This is where India is in dire need now more than ever of proper regulator bodies to streamline the entire workflow. Furthermore, implementing safety guidelines on who should be allowed for proper disposal of e-waste within the country.
How Indian Companies are Solving E-Waste Management in 2022?
E-wastes management is becoming one of the fastest-growing waste streams worldwide. The advent of industrialization, higher standards of living as well as a huge surge of consumer electronics, all contribute to the concomitant increase of e-wastes.
Based on the Global e-waste monitor 2020, in 2019 alone, 53.6 million tons of e-waste were generated worldwide. Not to mention, only 17.4% of the e-wastes were recycled. India has become the third-largest contributor of e-waste generation with 3.2 million tons every year. So in order for India to move from a linear to a circular economy, it is very important to implement better policymaking and legislative enforcement for e-waste management.
Top 5 Prominent E-Waste Management Companies in India
With every other company looking forward to monetizing the sustainability sentiment, only a handful of them is delivering results. Here's a list of the top five companies that have created marvels in the domain of e-waste management:
1. MBA Polymers, Inc:
MBA Polymers, Inc. is a global company that offers various waste management solutions for electronic appliances including computers, smartphones and auto parts. With their recycling plant in Mauna, Germany, MBA Polymers has recycled 17,500 metric tons of e-waste for the European Market.
In December 2017, they also founded their completely owned Pune plant, which can cater for the e-waste management needs for India. Their Indian plant is capable of recycling 100 metric tons of e-waste to post-consumer plastic.
2. CISIPL
Connect Info Solutions India Pvt. Ltd. (CISIPL) is India's leading e-waste management firm. This Mumbai-based company caters to every IT and enterprise e-waste management need. Through their cutting-edge technology, CISIPL has become of the most influential OEMs within the market.
With custom IT solutions, CISIPL can meet any business requirement, based on their preference. Starting from e-waste recycling, data sanitization to IT asset disposal, CISIPL thrives to empower both clients and residents alike. Being more than just a consulting firm. CISIPL brings forth the collective experience of over three decades. Blending strategic designs and state-of-the-art support capabilities, CISIPL can mitigate cost and complexity, while maximizing returns over IT investment.
3. Attero
Attero is a Noida-based electronic asset management company. Attero promotes sustainable reuse of electronic equipment through their recycling plant. Making the best use of clean technology, Attero reduces carbon footprint, while processing e-wastes.
Not to mention, Attero has also achieved environmental clearance from the Indian Ministry of Environment & Forests (MoEF). Attero's list of marvels also includes partaking in the NASA conference for waste management back in 2018.
4. Umicore
Umicore is a material technology company that specializes in recycling, transforming, and purifying nickel and cobalt material for e-wastes. Not to mention, Umicore has a strong revenue model, backed by their YoY growth.
Back in November 2019, Umicore partnered with M.G. Motors India to recycle batteries for auto parts, which was at the end of their life cycle. Umicore further collaborated with Audi for recycling cobalt and nickel in the batteries of their e-Tron line-up. This was all a part of their carbon-neutral balance goal by 2050.
5. Saahas Zero waste
Hailed as a social-environmental enterprise, Saahas Zero Waste has experience of 17 years in resource recovery and waste management. They offer curated solutions for zero waste landfills, especially for large waste generators including residential complexes, hotels and technology parks.
Back in 2019, Saahas Zero Waste diverted 10,000 megatons of plastic waste from open spaces and dumpsters. Furthermore, Saahas Zero Waste promotes the reuse and recycling of plastic wastes. To add to their revenue, Saahas Zero Waste offers stationaries, roofing sheets, apparel, textile products, and more.
The Bottom Line
It is imperative to understand that e-waste management is posing severe environmental issues and public health in India. With 95% of India's e-waste recycled illegally, now is the most prominent time than ever to seek accountability.
CISIPL's expert services ensure that e-wastes are recycled on a regular basis while keeping the environment clean for the better good. CISIPL offers extensive support for IT and enterprise equipment while deploying the most eco-friendly practices. Resort to secure, efficient and environmentally friendly practices today, contact CISIPL.