PHARMACEUTICAL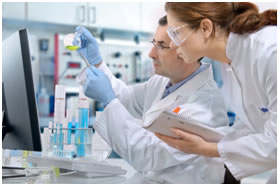 The pharmaceutical industry, along with life sciences is facing major hurdles, including compliance concerns and increased product development costs. Organizations are looking for ways to increase efficiencies, rapidly respond to change and manage regulatory compliance.

All customers are focusing on reducing costs and increasing efficiencies and automation. But simply adding technology is not enough. To create information-driven solutions, where data becomes knowledge and employees are empowered, technology must be integrated into the pharmaceutical ecosystem.

We have a proven capability in creating long-term relationships with our insurance clients and partners. We partner, share world class experience, business processes, and technology expertise in ways that deliver high-quality and superior customer satisfaction. As a result, our clients receive better, broader business benefits from outsourcing and are highly satisfied with the results of CIPL.

experience
We work with some of the world's leading pharmaceutical institutions. Through collaborative, long-term relationships, we assist our pharmaceutical clients to achieve and sustain measurable results built on a solid IT foundation. Whether providing best in breed help desk solutions, assisting with procurement needs with our lifecycle sourcing solutions, or delivering a fully outsourced service, we provide real solutions and a cultural fit ensuring long-term success.

results
CISIPL helps pharmaceutical institutions achieve the following results including:
• Enhance time to market for new products
• Create a key differentiator in the marketplace
• Improve return on investments
• Decrease cost structures