PUBLISHING AND MEDIA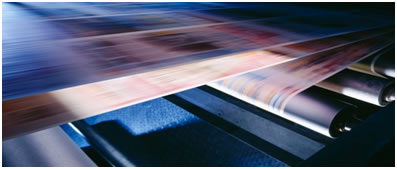 We have in depth understanding of the requirements ofcontinuously evolving Publishing & Media clients. We have a proven capability in creating long-term relationships with this vertical. We partner, share world class experience, business processes, and technology expertise in ways that deliver high-quality and superior customer satisfaction. As a result, clients receive better, broader business benefits from outsourcing and are highly satisfied with the results of CIPL.

Experience
Through collaborative, long-term relationships, we assist our clients to achieve and sustain measurable results built on a solid IT foundation. Whether providing best in breed enterprise and commercial technology sourcing solutions, facilitating high-level IT consultants, delivering best of breed integration and imaging solutions, or delivering a fully outsourced service model, we seek a cultural fit with our clients that support their long-term success.

Results
• Just in time availability results in faster time to implementation
• Simplified the ordering, imaging, and installation of data centre technology
• Lowered technology inventory carrying costs
• Flexible financing on purchased or leased technology
• Set technology standards and web based procurement solutions
• Establishing company-wide control to enable tighter management of computing and print environment, better allocation of resources and more accurate budgeting
• Assist with accurate usage information on each device to make sure systems are in the best locations, eliminating bottlenecks and improving end-user productivity
• Keep pace with rapidly changing computing technologies and accelerating the shift toward storage, security, e-mail archiving, and compliance
• Technology and management support when and where it is needed
• Obtain expert advice and support from vendors on complex new technologies